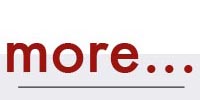 you just might ALSO
enjoy ...

A bad batch of 'Dehorn' alcohol killed 28 hobos
Skid Road alcoholics knew denatured alcohol might make you sick, but it wouldn't kill you. Until one day, it did.
---

Iconic movies shot in Oregon
A three-part series covering 16 of the most influential Oregon films, from 1908 to 1989.
---

The forgotten world of urban opium dens
A century ago, the drug's mysterious, smoky allure held society spellbound. And Portland was the West Coast's main supply point.
---

The world's only working PT boat is docked in Portland
The PT-658 is among the last of its kind, and it's the only one that still goes out on the water.
---

Bad recording job led to an F.B.I. investigation for Portland band
No one could understand the lyrics in The Kingsmen's recording of 'Louie Louie," but many tried ... and some of them had rather dirty minds.
---

How Bill Miner learned to rob trains ... he learned the hard way.
But his botched Portland job appears to have inspired an iconic 1903 movie called 'The Great Train Robbery' a month or two later. Maybe he even watched it later ... in prison.
---

Goofy was from Oregon. Also Bluto, Grumpy, Sleepy, Bozo, dozens more.
Vance "Pinto" Colvig, from Jacksonville, was a pioneer in animated cartoons and a gifted show-biz man.
---

When the 'Dark Strangler' preyed on Portland landladies
His M.O. was simple: While a woman was showing him a room or house for rent, he'd strangle her, take her jewelry and flee.
---

The tawdriest love triangle in the history of the universe.
Lulu Reynolds was having a torrid affair with her music teacher. Her husband carried a .38 in his jacket pocket. It wasn't the kind of thing that ends well. It didn't.
---

Graft, corruption, racketeering, and ... uh, pinball?
Until just a few dozen years ago, pinball was illegal, and the mobbed-up characters who supplied the games played for keeps.
---
The Roseburg "newspaper war" that was settled with a gunfight
The owners of rival papers escalated their war of words when they went for pistols on a downtown street one morning in 1871.
---

The legend of cool-cat skyjacker
D.B. Cooper:
What happened?
The man calling himself Dan Cooper parachuted into legend, and 40 years later the case remains unsolved ... but there are plenty of theories.
---

The bank robber who became vice-president of the bank he robbed
After he got out of prison, Dave Tucker spent 30 years rebuilding his reputation in his hometown of Joseph, and it seems he succeeded.
---

The Rise and Fall of the House of Klux in Oregon
A slick marketing campaign and a taste for political power marked the Ku Klux Klan in the 1920s, which spread through Oregon like a racist virus — and then collapsed.
---

When prineville was ruled by masked vigilante riders
In Crook County, the early 1880s were like a Louis L'Amour novel. And it all started with the lynching of an innocent man.
---

Senator John H. Mitchell: Oregon's own real-life Snidely Whiplash
He abandoned his family, changed his name, moved to Oregon, bilked widows and orphans in two big real-estate swindles ... and was promptly elected to Congress.
---

Mysterious skeletons of Oregon: If these bones could talk ...
A long-dead dry-land homesteader ... a medical specimen in an Odd Fellows lodge ... what are their stories? We'll never know.
---

Buck Rogers-style police boat didn't work out for city of Portland
A local inventor developed the "aerohydrocraft" design in the early 1930s. But when the city built one as an ambulance boat, it flopped.
---

How the Oregon Coast almost lost the Peter Iredale to a scrap-metal shark
An Oregon City man claimed he'd inherited the rights from his father, and demanded to be allowed to cut it up and haul it away. He almost got away with this little swindle.
---

There's a piece of lava from central oregon in this photo, on the moon.
It was left there by astronaut Jim Irwin at the request of a friend from Bend — who gave him a sliver of Oregon lava to leave on the moon's surface. And so he did.
---

During a conjugal visit at a cheap motel, the prisoner escaped
It had to be the most awkward prison-break scenario in the history of the universe. But it really did happen. Here's the story.
---

gambler, swindler, gunfighter, liquor man ... oh, and also police chief.
James Lappeus came to Portland to open a saloon and "theater." Despite his checkered past — or maybe because of it — he was named city marshal and, later, Chief of Police. Here's the story.
---

HOW OREGON ALMOST LOST PUBLIC ACCESS TO ITS BEACHES
A Portland real-estate guy found a loophole in the law and claimed a patch of beach for his own, and his friends in the state Legislature tried to keep it that way. Here's the story.
---

This spooky-looking Portland mansion was home of a 'starvation cult'
A prominent Portland socialite led a sect called "Truth," with the motto "Pray and Be Cured," that required 40-day fasts. It vanished after its leader starved herself to death during a 110-day fast. Here's the story.
---

A monument in honor of a horse thief and mass murderer?
Bruce "Blue" Evans led the gang that slaughtered over 30 innocent Chinese miners in 1887. So why is his name celebrated on a monument to Wallowa County Pioneers? . Here's the story.
---

The voice of Bugs Bunny went to high school in Portland
Legendary Hollywood voice man Mel Blanc's teachers weren't too impressed with his voice talents, but Oregon radio listeners and cartoon fans sure were. Here's the story.
---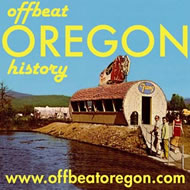 This article is still embargoed!
It will be available soon, but ...
Offbeat Oregon History articles become available on this Web site 60 days after they are first published in member newspapers. If you can't wait, you might try one of these links:
FACEBOOK TAG HERE. Don't forget to customize.
/FACEBOOK TAG
This is the type of bottle in which denatured alcohol was sold out of drugstores during Prohibition. The large, scary labels notwithstanding, the vast majority of denatured alcohol sold in bottles of this size was used for drinking, despite its terrible flavor and toxic additives. (Image: eBay auction item)
Everything on this Web site authored by Finn J.D. John is covered by a Creative Commons Attribution 3.0 Unported license, meaning you are free to use it for almost anything as long as you attribute it; for details, click here.
However, please note that many of the images are not mine. The primary purpose of this site is news and education, and consequently many images here are used pursuant to the fair-use exemption of the 1976 copyright law. Before using any image from this site, please read our copyright-law information page. In fact, if you're not familiar with copyright law and fair-use doctrine, you should read it anyway. It's important for all of us to know what's ours -- that is, what's in the public domain -- to avoid infringing others' rights, and to defend our own rights as co-owners of the public domain.